Regular price
£26.00 GBP
Sale price
£20.00 GBP
Unit price
per
Sale
Sold out
Pure Milk vodka. World's smoothest.

Black Cow is the world's first Pure Milk Vodka. Made from the milk of grass grazed cows, it has an exceptionally smooth and creamy character. Sip neat, or mix in a long drink or cocktail.
We make our vodka in West Dorset from the milk of cows that graze on the fields surrounding the Black Cow distillery. Black Cow is the original spirit to champion sustainability: it is whey, a by-product of the cheese-making process, that makes our vodka so gloriously smooth.
Dairy farmer Jason Barber and artist Paul Archard recognised the potential of whey back in 2011. By combining the ancient Mongolian tradition of making alcohol from fermented milk, with the Northern European tradition of making high proof, clear, clean vodka they were able to develop an innovative, unique and superior tasting vodka, made entirely from the milk of cows.
★★★★★
I ACTUALLY THINK IT'S ONE OF MY FAVOURITE VODKAS OF ALL TIME
"I love the texture of it. I love the smoothness and when drinking it on its own or drinking with mixers, it gives a phenomenal mouthfeel" Adam Handling, Chef & Great British Taste Awards Judge
Signature serves
The Whole Milk
To experience The Whole Milk, pair a chunk of Black Cow Deluxe Cheddar with a measure of our Pure Milk Vodka.
Three-ingredient Espresso Martini
Simply Black Cow, coffee, maple syrup and a lot of shake.
Bloody Cow
There are many ways to make a Bloody Mary but we think our take on it is one of the best.
Twisted Martini
Squeeze and twist a strip of lemon rind over the top of the glass to release the zest.
Dorset Donkey
A Dorset twist on a classic.
At Black Cow we celebrate the versatility of vodka; its utility allows for experimentation. Click for a list of our Signature Serves.
–
Black Cow, 1x 50cl or 70cl bottle, 40% ABV. 
Free UK delivery on orders £50+. Please note that we ship to the UK mainland only. Orders are shipped within 2-4 working days.
View full details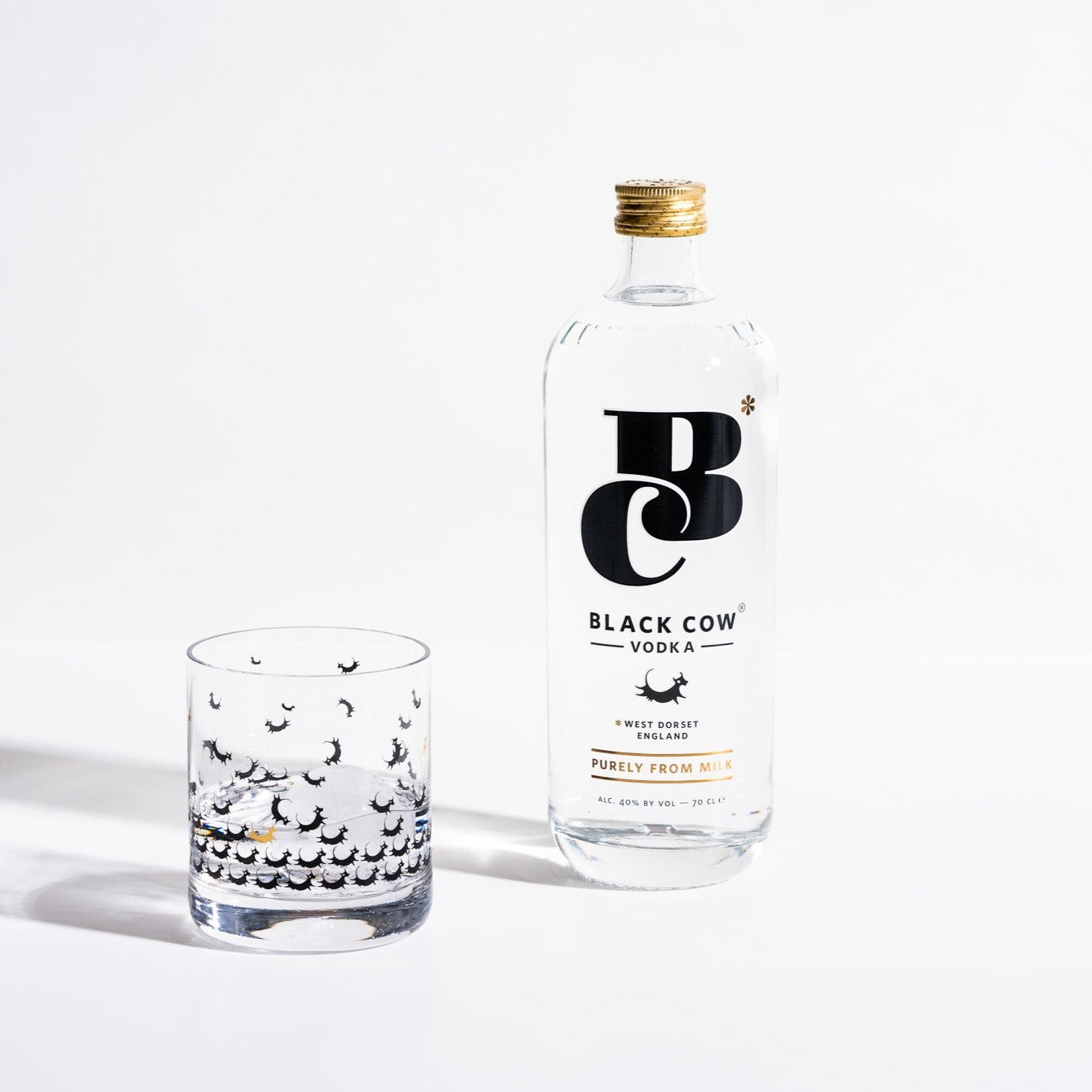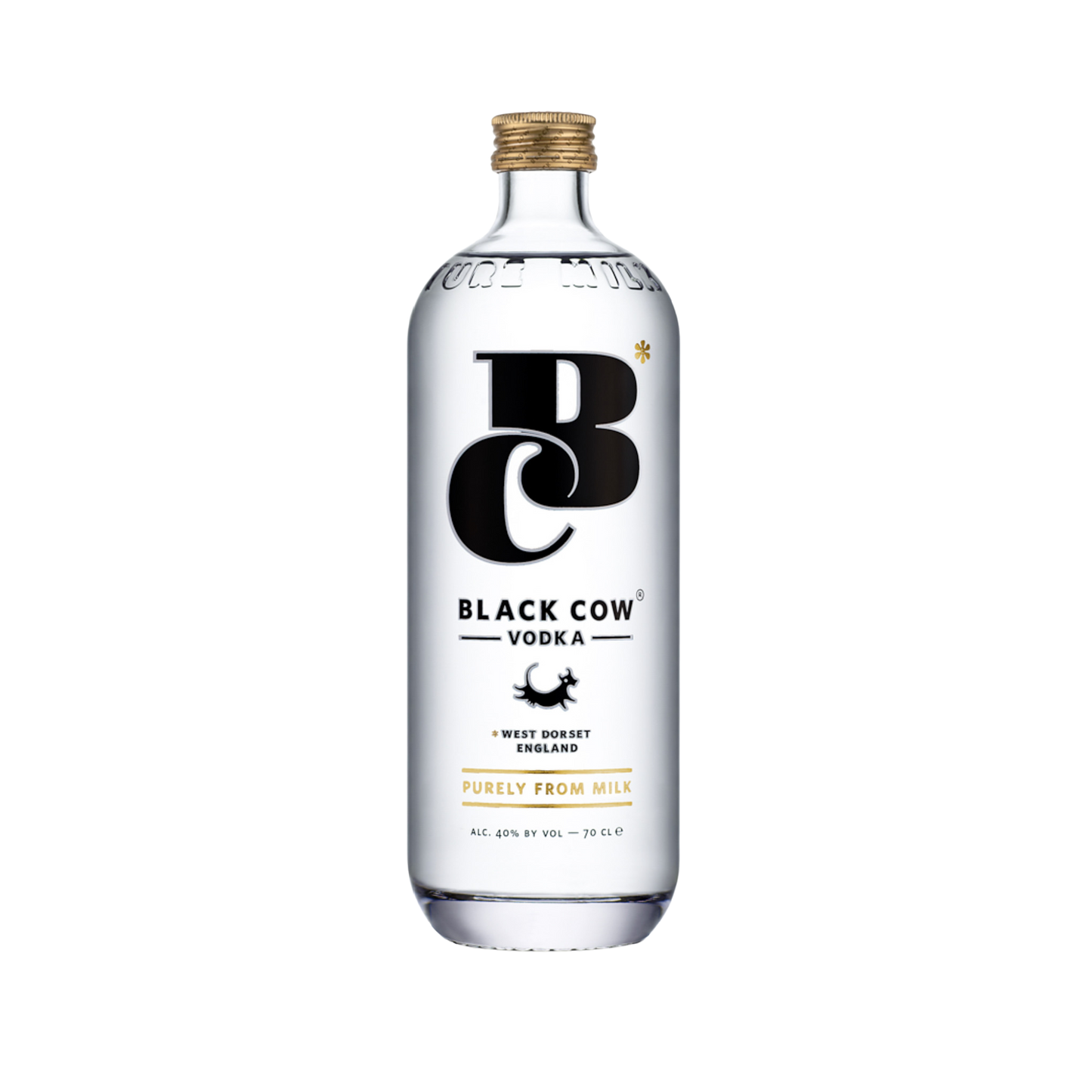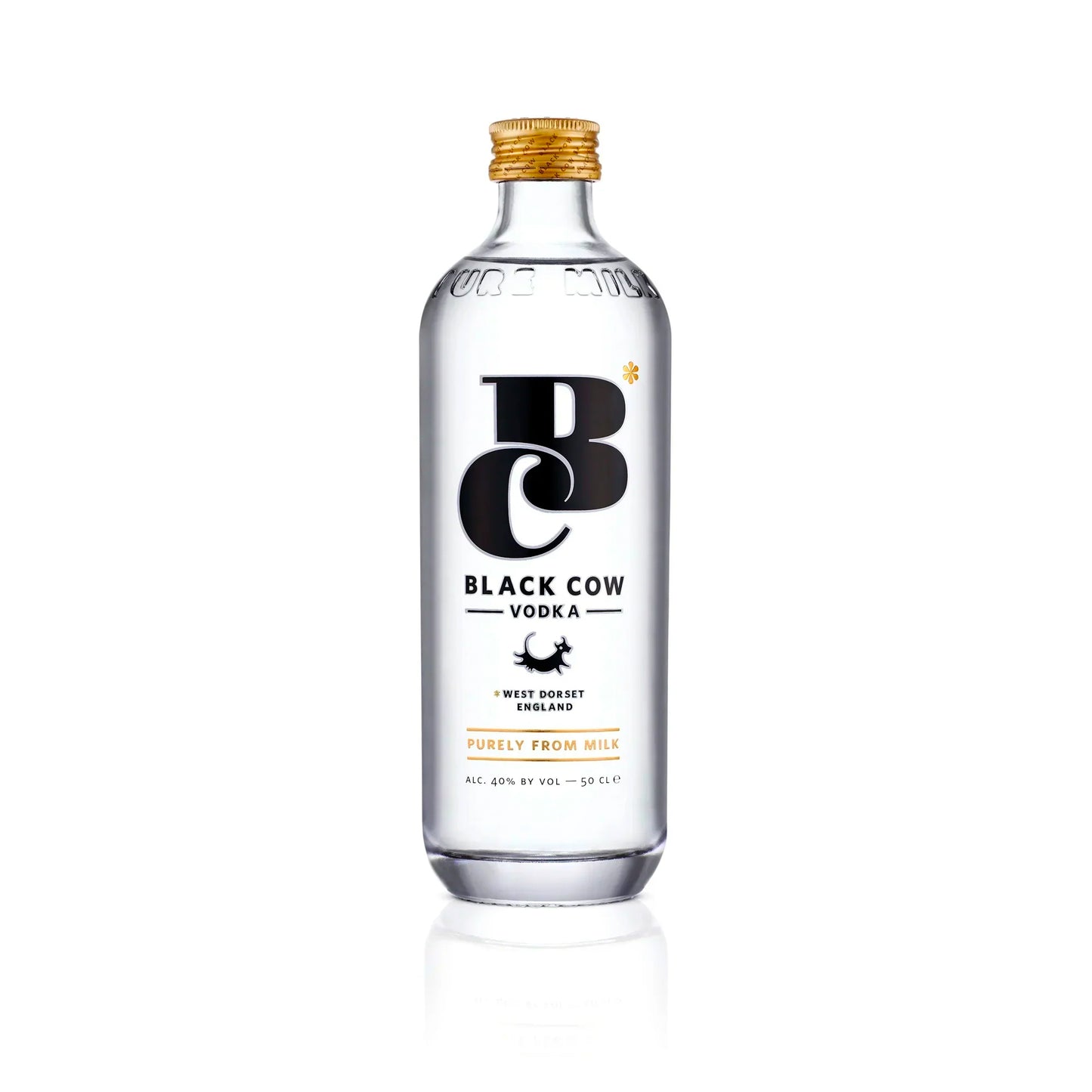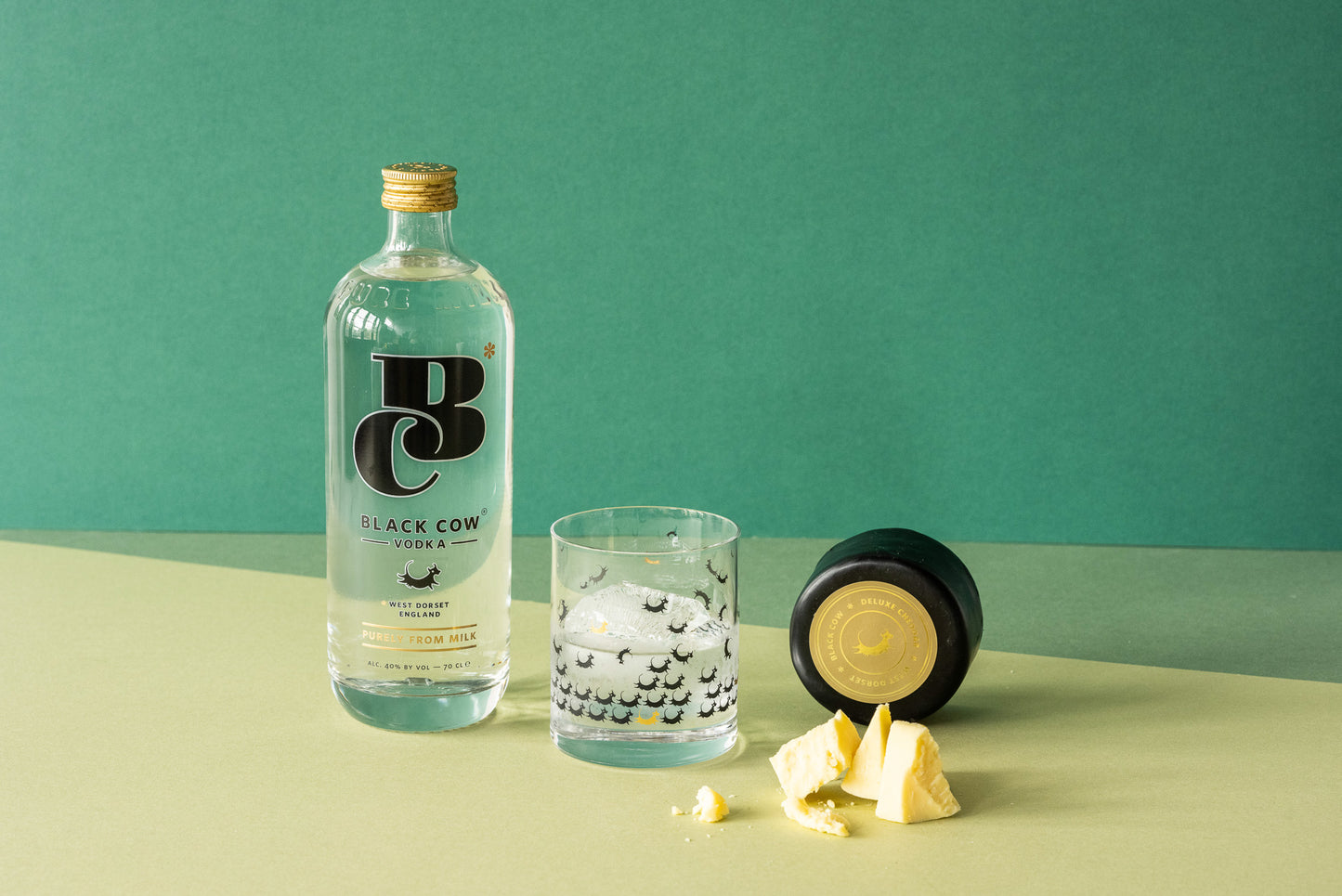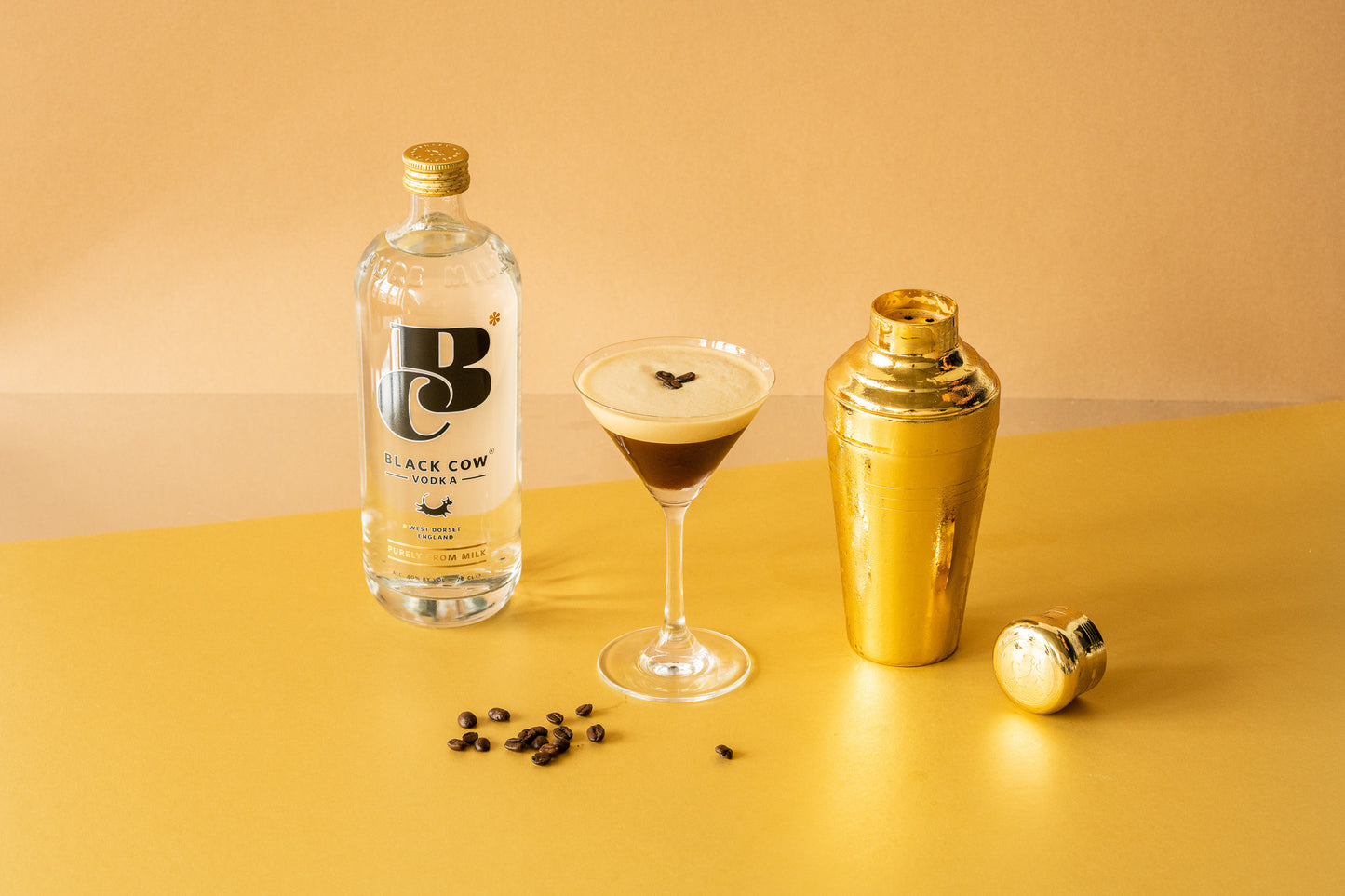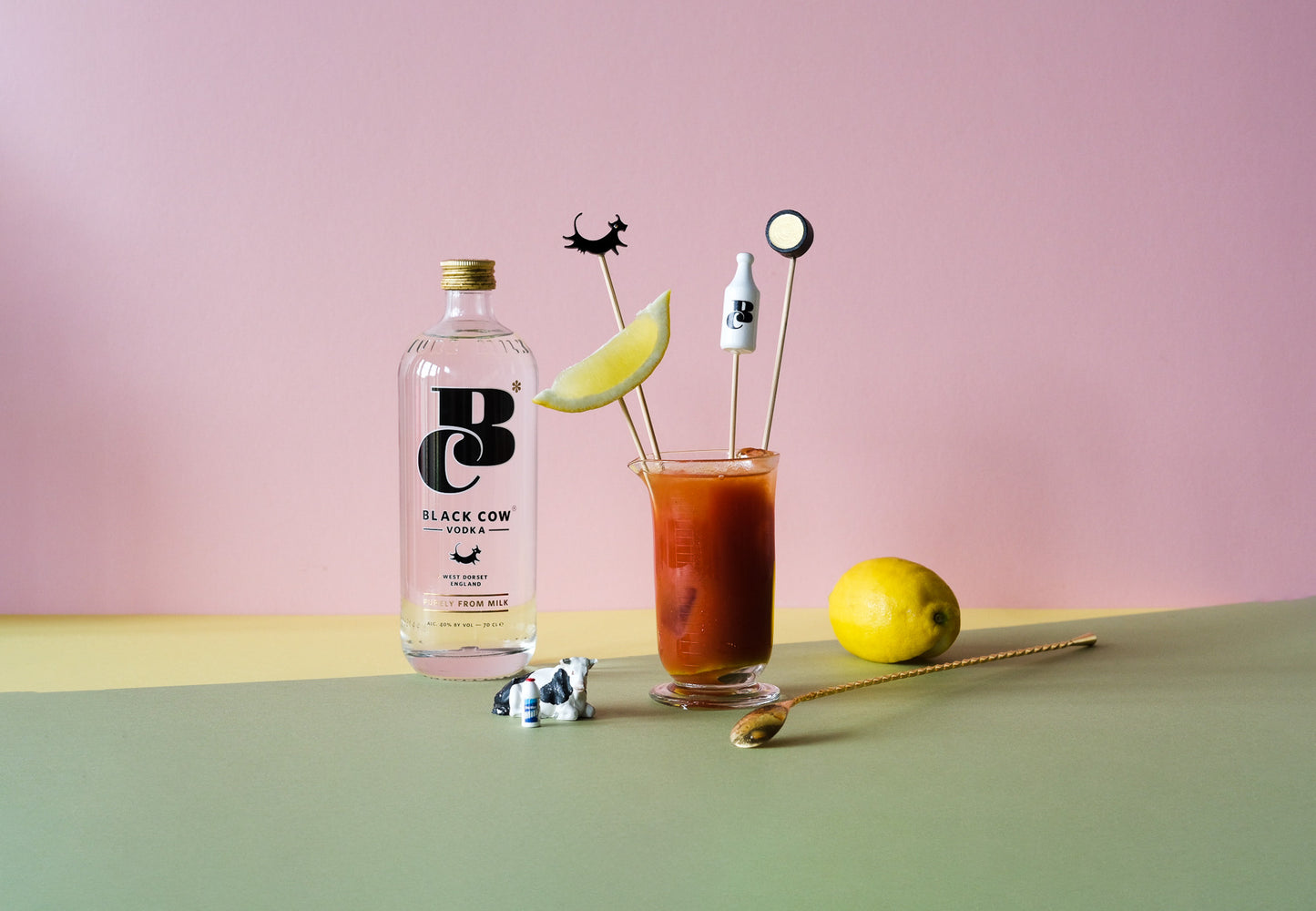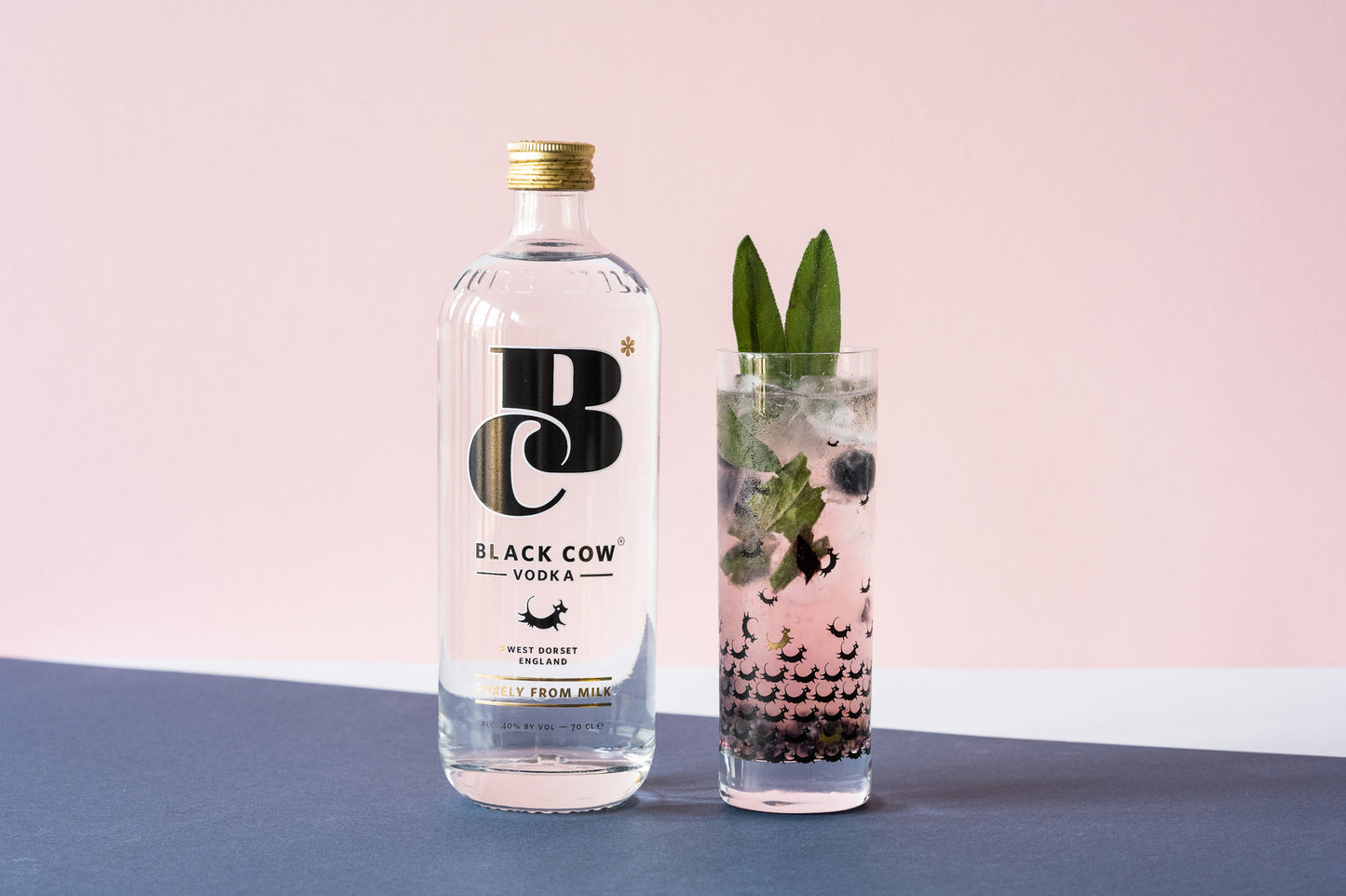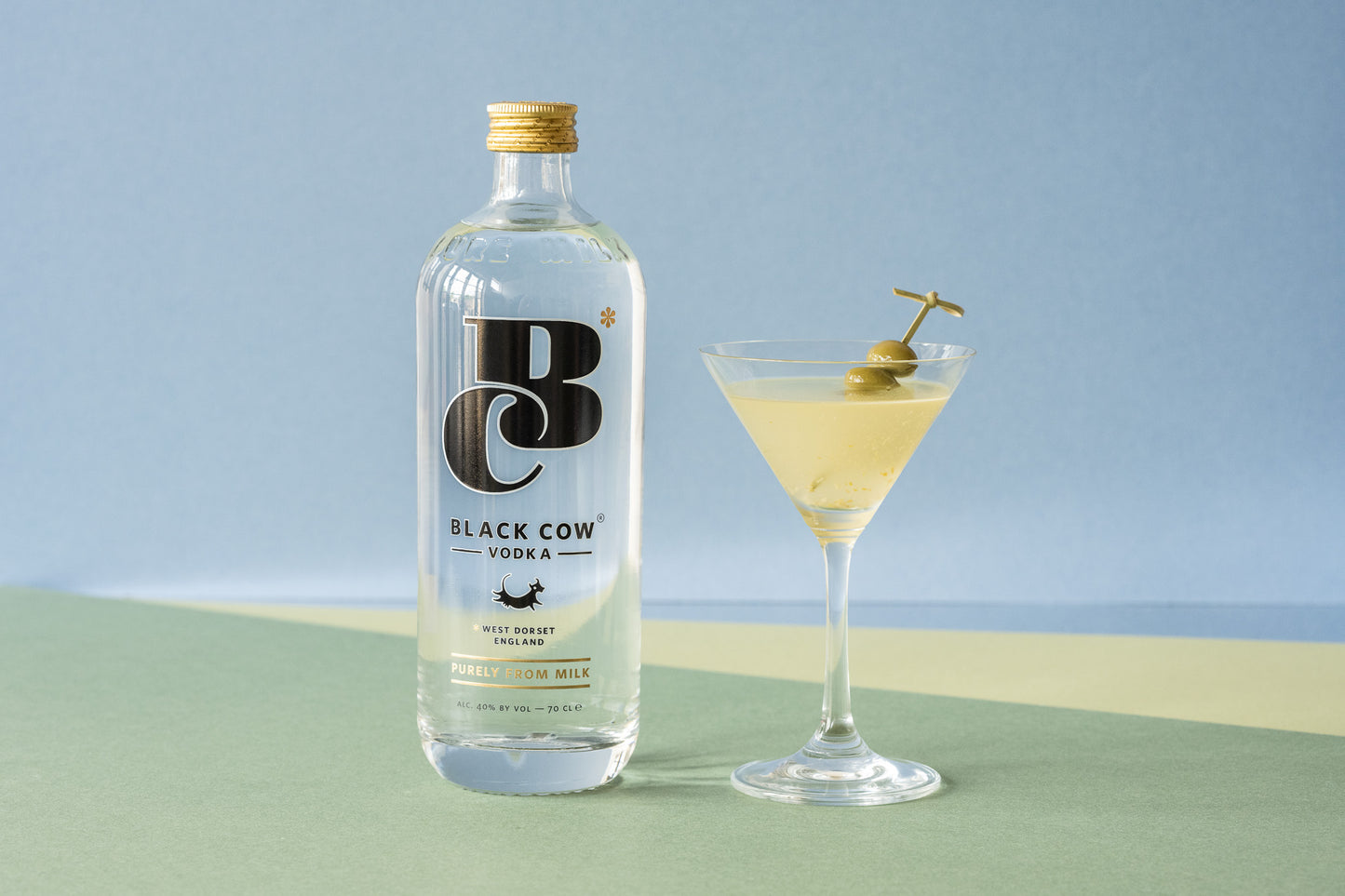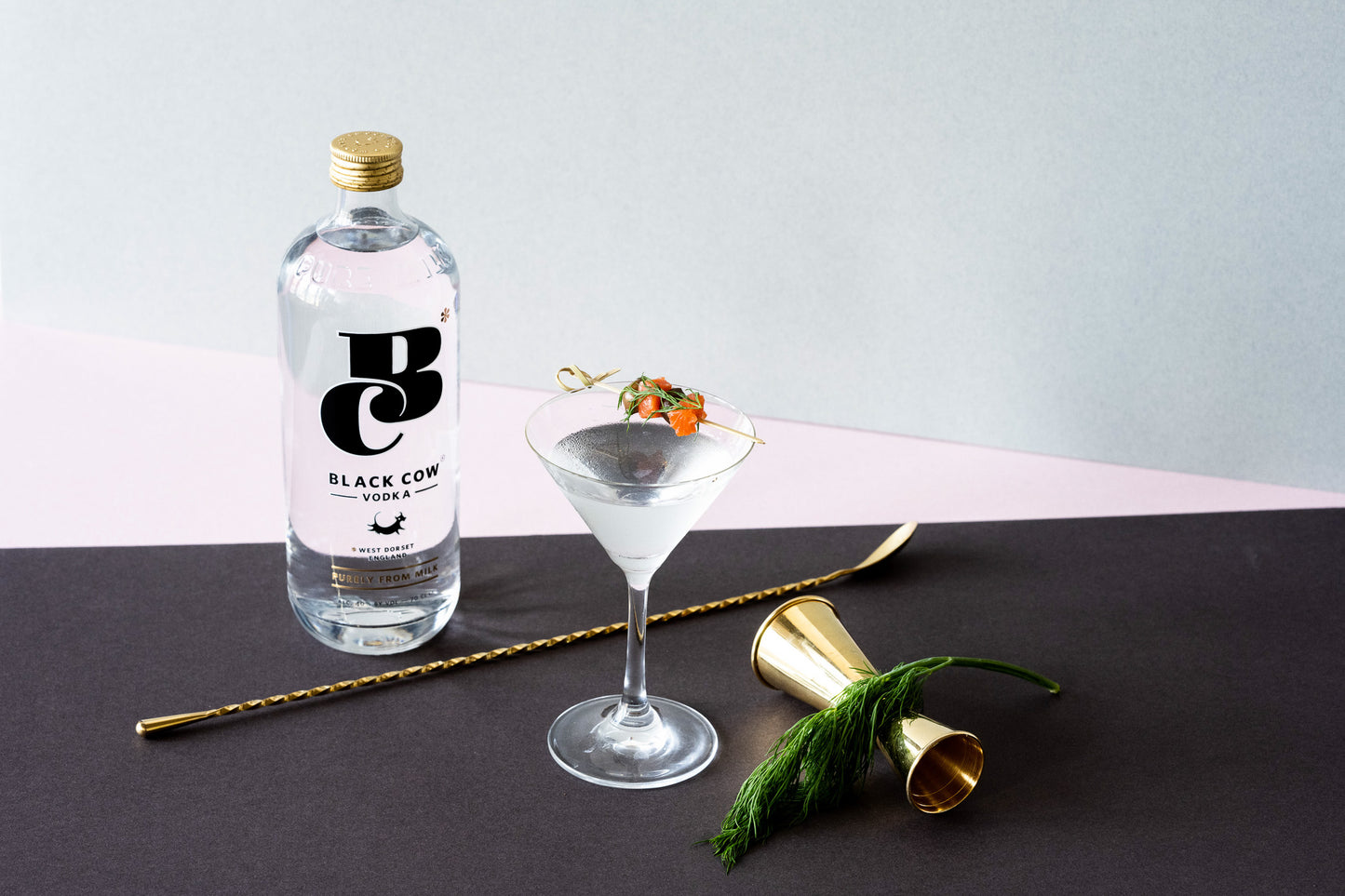 BLACK COW RECIPES
Spicy ginger meets fresh apple and smooth vodka come together for a refreshing festive cocktail. 

Spicy ginger meets fresh apple and smooth vodka come together for a refreshing festive cocktail.